Visiting Taipei? Head to Ximen, or Ximending 西門町, Taiwan's cultural heart and soul: bright lights, bustling streets, historical sites, and so many interesting corners to explore! Here are the top 5 must-visit places in Ximen, Taipei, in no particular order:
1. Ximending Walking District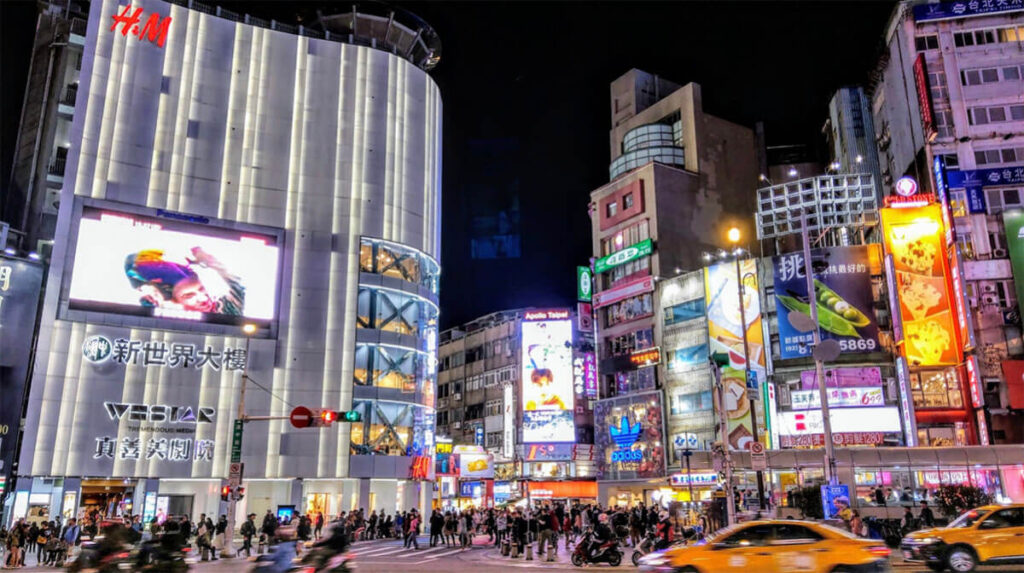 Ximending Walking District is aptly named. Its pedestrian crossing is reminiscent of Japan's Shibuya Crossing and the New York Time Square: vibrant neon-lit streets, a throng of commercial buildings, and a lively aura during both day and night. 
Considered as one of Ximen's main recreation districts, it is home to several restaurants, boutiques, theaters, and bars.
Address: 9, Lane 50, Hanzhong Street, Wanhua District, Taipei City, Taiwan 108
2. Ximending Night Market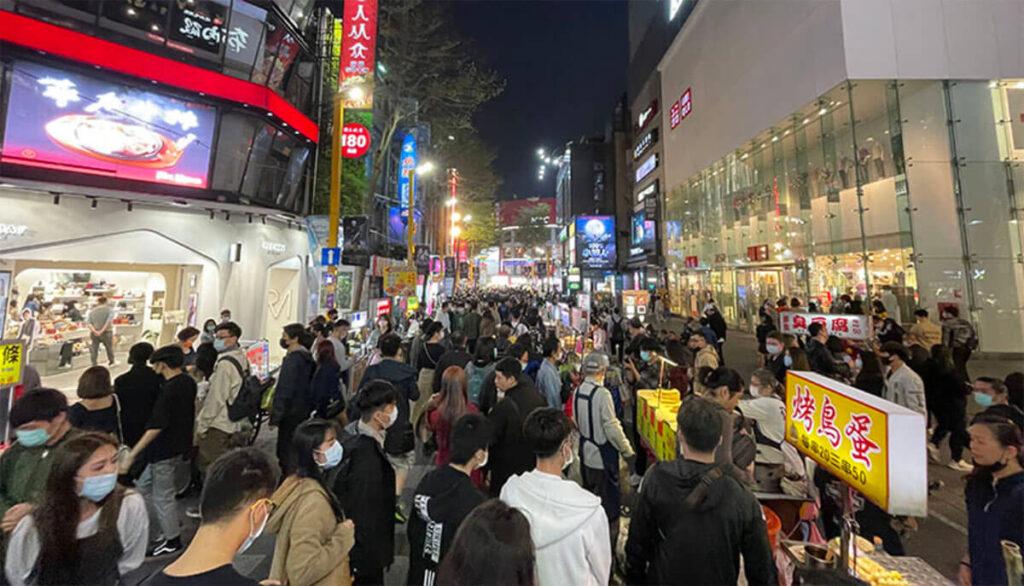 The Ximending streets are teeming with life after sunset, and one of the highlights of Taiwan tourism is the Ximending Night Market and many other night markets all over the area.
If you want to experience authentic local street life in Taipei, this is the best place to go! Ximending Night Market is well-known for hosting high-end fashion shops and a hodgepodge of Taiwanese cuisine. It's also considered as the main LGBTQ district in Taiwan. 
Address: 127 Hanzhong Street, Wanhua District, Taipei City, Taiwan 108
3. Taipei Tianhou Temple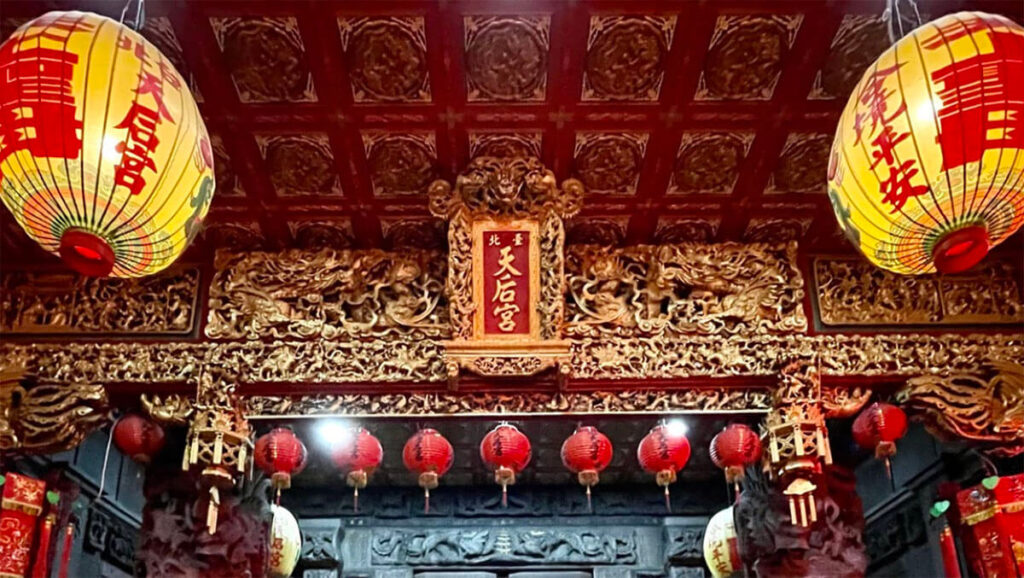 One of Wanhua District's 3 great temples, the Taipei Tianhou Temple has gone through several reconstructions over the 275 odd years that it has existed. It is also called Xinxing Temple (Mankah Mazu Temple to the locals), dedicated to the deity Mazu. In 1967, the temple was officially renamed to its current name.
This historical landmark is also considered as a "hidden" temple since its main entrance is literally hidden away behind the flashing street signs of Chengdu Road—it's located right at the heart of the busy shopping district in Ximen. It's the perfect place to find solace amid the bustling milieu.
Address: 51, Chengdu Road, Wanhua District, Taipei City, Taiwan 108
4. The Red House Theater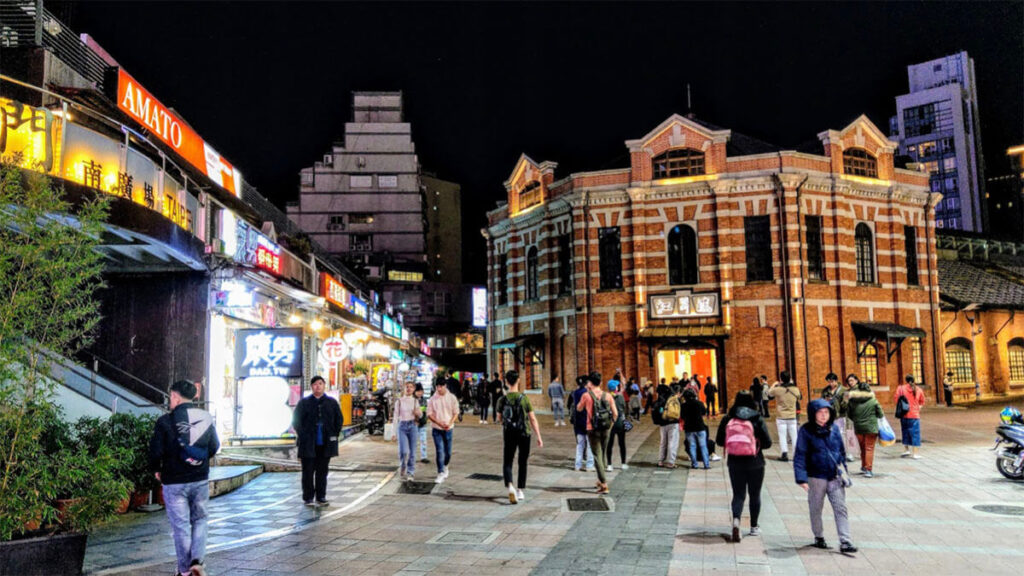 The Red House Theater (often called Hong Lo) has historical roots from Japan: it was built during the Japanese occupation in 1908. Its western red-brick structure right in the middle of Ximen's shopping district is in stark contrast to the largely modern-looking architecture surrounding it.
Over the years, the Red House went through a series of renovations and cultural transformations, but it's still one of the most well-preserved historical sites in Taiwan. As its name suggests, it's home to Taiwan's creative industry, hosting daily performances and frequent exhibitions. 
Address: 10, Chengdu Road, Wanhua District, Taipei City, Taiwan 108
5. Taipei Cinema Park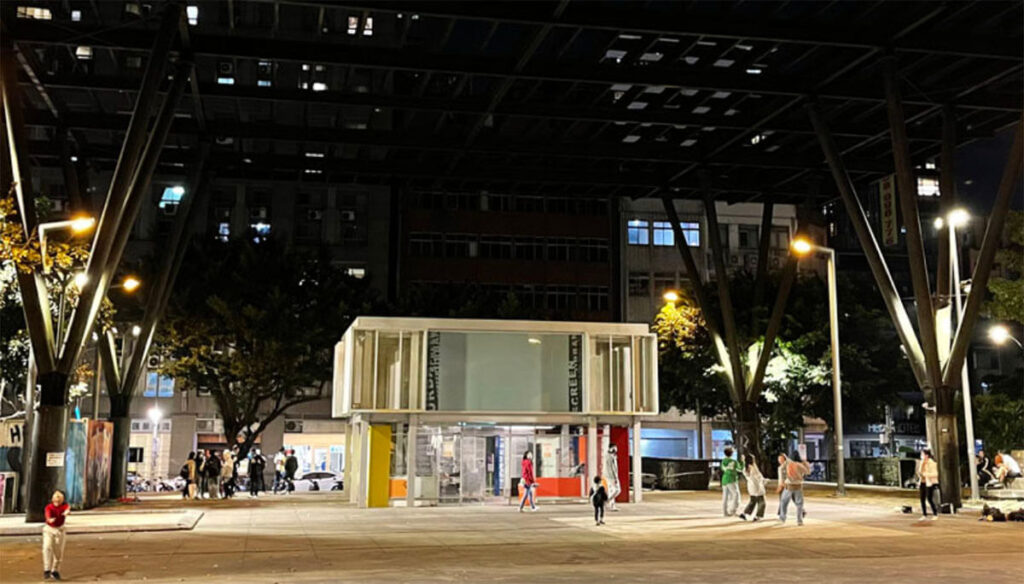 The location formerly housed Taiwan Gas but was left abandoned for three decades. In 2009, however, The Red House of Taipei Culture Foundation took over, and the industrial building and its surrounding park was transformed into what it is now.  
One of its highlights is the numerous (legal) graffiti walls that showcase the beauty of urban artistry and youth culture, thus nicknamed as "American Street." Taipei Cinema Park also has an outdoor movie screening area, an open art plaza, and indoor spaces for workshops, exhibitions, rehearsals, and more.
Address: 19 Kangding Road, Wanhua District, Taipei City, Taiwan 108

Ximen is home to several tourist attractions, a place where there's something for everyone: for the tourist who loves the excitement of shopping, eating, and walking about, to those who enjoy the quiet of cultural/religious spaces. What are your favorite spots in Ximen?